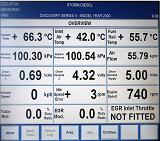 Land Rover v Aftermarket Systems
Due to the
expansion of electronic systems
on Land Rover vehicles, in the early 1990s Land Rover introduced TESTBOOK, a computer based all-in-one diagnostic package that would talk to all the ECU's in Land Rover vehicles. Problem was, it was not available to the independents! Various aftermarket companies set about designing their own systems, primarily by using a donor vehicle and reverse-engineering Land Rover's software! - We always took the view that we wanted the genuine equipment and when it was announced that the new
Land RoverT4
diagnostic system was to be made available to the independent sector, we pre-ordered the system.
Nigel Price 4 Wheel Drive was the 1st Independent Land Rover Specialist in the world to have an operational T4 system in the workshop.

Our Workshop uses genuine Land Rover T4 and IDS diagnostic systems as supplied to the main dealers.

Our systems are updated on-line direct from Land Rover via GTR - Keeping us on the leading edge of technology.

Upgrade to IDS
Following the purchase of Land Rover by Ford, we have further upgraded our facilities to the new IDS (Intergrated Diagnostic System) which gives us support for Discovery 3, Range Rover Sport, 2006/7 Range Rover, Freelander 2 and the new Defender.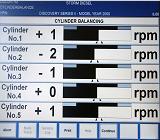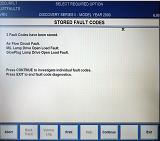 Click on the above screenshots to display the fullsized images

Nigel Price 4 Wheel Drive Stanegate Garage Newbrough Hexham Northumberland